YOU DO NOT HAVE TO BE FIT AND FLEXIBLE TO BENEFIT FROM YOGA…
In fact, if you have injuries, illness, stress or a disability then you are in the perfect place to take up yoga!
Yoga means 'union' between the body and mind.  It is designed so that the body and mind can function as well as possible.  Yoga is not about straining to touch your toes, but rather being the best possible version of You that you can be… to have 'strength in the storm'.

COMMUNITY GROUPS
In India yoga has been used to heal body and mind for centuries, there are even yoga hospitals!  Here, we are just beginning to utilize its beneficial effects.  I have been teaching yoga therapy for over a decade.  Some of the groups and people I work with include:
Victims and survivors of the Troubles in Northern Ireland
People with disabilities / wheel chair yoga
Adults and children with learning disabilities, including autism and Down's syndrome
Parkinson's support
MS society
Hearing loss support
Blind / visually impaired support
Stroke recovery
Cancer patients
Mental health groups
I can adapt the style of yoga to suit a wide range of requirements.  Please contact me to find out how yoga can help your community group.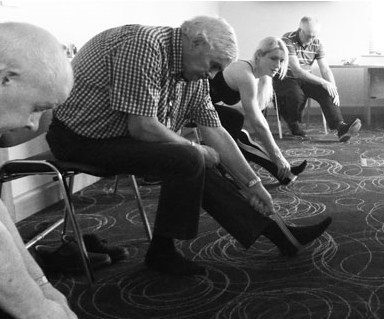 INJURY REHABILITATION
Yoga therapy is a means to help prevent and heal injuries.  It uses simple techniques to improve the body's alignment and range of motion in the joints, thus bring the body into the best possible state to heal itself.
I also combine yoga therapy and massage to help enable a speedy recovery from injury.
Please contact me for further information.
.
.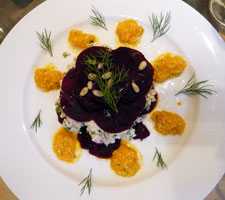 DIET & NUTRITION ADVICE
Yogic food is delicious as well as good for body and mind.
You don't have to be vegetarian to enjoy the recipes in my blog; I think most people will benefit from swapping the steak for something plant-based from time to time. Why not give it a try?
I also run cookery demonstrations, healthy eating workshops and offer one-to-one advice. Please contact me to discuss your needs.
Save
Save
Save
Save
Save
Save
Save
Save
Save
Save
Save
Save
Save
Save
Save
Save